What to Expect
First Visit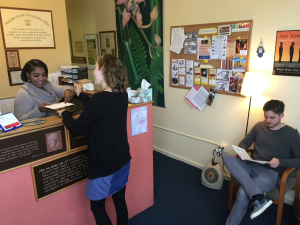 Your first visit at our practice usually consists of a consultation to find out if you have a Chiropractic problem, history taking and exam, and possibly xrays if needed (on site) or referral. Some treatment may begin at this time, or the exam findings and diagnostics may need to be reviewed first.
The first few visits take a little longer, but routine visits are quicker, and easier time wise. It's worth the extra time at first to really find out what you need, and direct treatment to your particular situation. Getting better is a process!

Additional Visits
Second and third visits take a little longer than a routine visit, as we treat you and explain how to self care for your particular case.
By the third or fourth visit, you have gotten used to us, we have gotten used to you, and in addition to treatment we discuss how you wish to take care of yourself, what your goals are with care, and how best to reach them.
---
New Patients | (510) 428-9288