Welcome to Rockridge Family Chiropractic
Oakland Family Chiropractic Care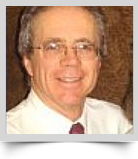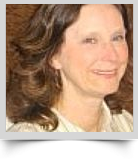 Rockridge Family Chiropractic has been serving the Oakland and East Bay area for over 30 years, helping bring relief and wellness to thousands of patients through safe and natural chiropractic care.
Our goal is to help people regain and maintain their health through chiropractic care, primarily through spinal care and education. We are a family practice that specializes in, well, everyone!"
Oakland chiropractors, Dr. Doug Ross and Dr. Virginia Frederick, husband and wife team at Rockridge Family Chiropractic, have taken care of a wide range of injuries and ages, from babies to 90 year olds, and from all over the Berkeley, Oakland and East Bay areas.
Our Approach to Health
Chiropractic adjustments, the term we use for the correction of back, spine and nerve problems, are the primary means we use in treatment, but we also teach patients how to support their alignment and return to health with simple structured at-home rehabilitation exercises. Our computerized instrument allows us to treat a great variety of conditions and body types safely and accurately.
Dr. Ross has a sub specialty in neck, shoulder, arm and extremity problems. Dr. Frederick has much experience with very small children as well as adults. We want to help you and your family realize the amazing benefits of chiropractic care.
Getting better is a process and we take all the time necessary to work with you and find out exactly what you need based on your particular situation. We also remember well what it's like to be a patient and to be in discomfort. Our goal for you is to not only feel better, but be better, stronger and more resilient. Your body has an amazing, innate ability to heal, but sometimes it needs some help- and that's what we do!
Saturday appointments available. Your chiropractor Oakland is ready to help you. Contact us today to schedule your appointment!